Delicious Foods For A Healthy Summer Diet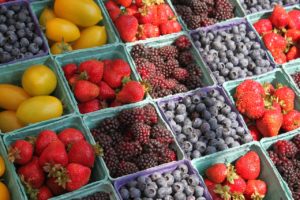 We all crave that time of year when we get to show off some skin and enjoy being outdoors in the warm, sunny weather. However, the best part about summer is that it brings us a plethora of fresh fruits and vegetables.
And they're all filled with amazing health benefits.
Find ways to add 5 to 9 servings of fruits and vegetables to your daily diet. A serving refers to 1 cup of fruit or 1/2 cup of dried fruit. The same applies to vegetables. Fresh fruits and vegetables fill your belly and make you feel more satisfied and full.
Here are 10 of the best fruit and vegetables for a healthy summer diet.
Continue reading "10 Cool Fruits And Vegetables For A Healthy Summer Diet"