How Can You Exercise In Cold Weather?
A lot of people don't exercise in cold weather. They go out less, they exercise less, they eat more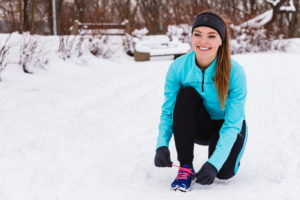 and they put on the pounds. Exercising outdoors in cold weather can be tough.
Not only is the weather uncomfortable, but getting ready to go out can take a long time. People often just don't exercise, instead of going through the trouble of putting on layers and layers of clothing to venture out into the cold.
But what if you could turn winter's cold weather into a game? Instead of resisting the weather, you can use it to your advantage to get exercise, to burn calories and to improve your fitness. It can also be a great way to bond with family and friends . Here are 7 fun ways to exercise in cold weather.