20 Top Foods For Your Gut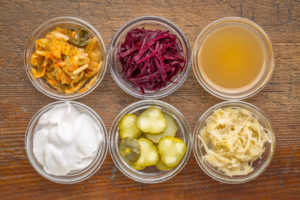 Are you having digestion problems like bloating, gas, diarrhea, or constipation? None of these issues are fun to deal with, and they can be embarrassing to live with or even talk about. There's no need to be embarrassed though, because everyone has dealt with these things from time to time.
Sometimes poor gut health is linked to serious diseases such as inflammatory bowel diseases, obesity, diabetes, liver diseases, chronic heart diseases, and some cancers.  Even though poor gut health can have serious consequences, much of what you need is just the right types of food. Here are 20 top foods for your gut.