Why Go To An Exercise Class To Lose Weight?
Going to an exercise class to lose weight is a great option if you find it a struggle to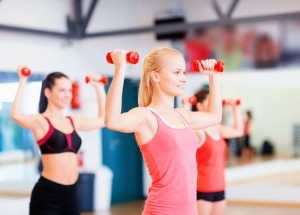 motivate yourself to stick to a regular workout routine. The class instructor provides you with that extra push you need to workout at maximum intensity. The other class members provide a communal and social element that keeps you coming back.
In addition to this, there are plenty of different classes available. So you're bound to be able to find one that you enjoy. If you go to an exercise class to lose weight it's important that you enjoy it. If you wake up in the morning dreading the class you're going to that day, you'll soon start to find excuses for not going at all. Let's take a look at why exercise classes are an effective tool for fat loss and some of the best exercise classes you can try.