9 Tips To Help You Stick With An Exercise Plan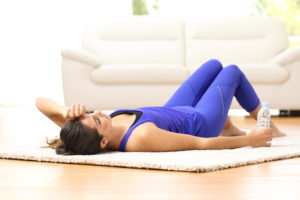 Starting an exercise plan is only half the battle. Trying to stick with an exercise plan is a huge challenge for most people. You may start out strong, never missing a workout, and you may even be seeing some positive challenges with your body and energy. And then suddenly life gets in the way.
You start missing a workout once and while, but then before long, you're missing several a week.  Once you start skipping workouts, it gets easier to skip the next time. Once you get out of the regular routine it's difficult to get back on track. Here are some helpful tips on how to stick with an exercise plan for the long term.