How Can You Improve Your Sleep?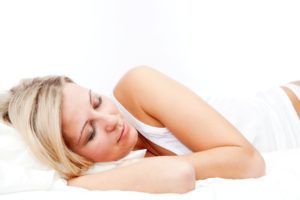 There are a number of reasons why you might want to improve your sleep. Getting a good night's sleep can be refreshing and rejuvenating.
Sleep is also directly connected to weight loss. People who regularly get a good night's sleep weigh less than those who don't. Getting an adequate amount of quality sleep helps balance your hormones, mainly those responsible for regulating your metabolism.
For millions, though, a good night's sleep seems just out of reach. People of all ages suffer from occasional to chronic insomnia. Insomnia is a condition that interrupts your ability to fall asleep or stay asleep. If you are suffering from this sleep disturbance, you may be hesitant to turn to harsh medications to help you fall asleep. Here are 5 ways that you can help improve your sleep naturally.