3 Reasons For A Weight Loss Slow Down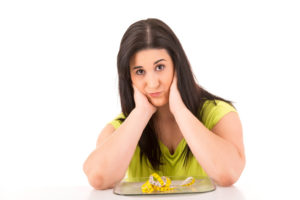 It's a fact that anyone who chooses the safe and healthy route to shed unwanted pounds will experience a weight loss slow down after a couple of weeks or so.
While the situation is frustrating, the good news is that there are perfectly logical reasons why a weight loss slow down happens after the first two weeks of exercising and/or dieting. This may be worrying but solutions to this predicament are very simple and easy to implement.
Let's look at the  3 most common causes of a weight loss slow down  as well as solutions on how to kick-start your fat burning potential.
Continue reading "Why Does Weight Loss Slow Down After The First Couple Of Weeks?"