Do you wish that you were belly fat free so that when you put on your swimsuit nobody would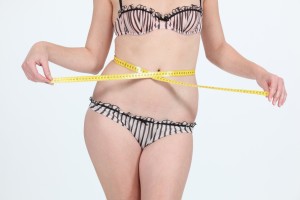 see the belly fat around your middle?  Do you see a lumpy, bumpy silhouette when you put on a new dress?  When you look in the mirror, do you see a spare tire hanging over your belt?  If this sounds familiar, you may be thinking, "I need to lose my belly".
You need to ask yourself a few questions to decide if you're ready to take the steps to be belly fat free.  Are you frustrated by your body?  What are the reasons you want to lose belly fat?  Is it so you can wear a bikini this summer?  Is it to make your clothes feel better? Is it because of the health risks?