The Exercise For Women That's Often Ignored
There used to be a belief that exercise for women should not involve lifting weights.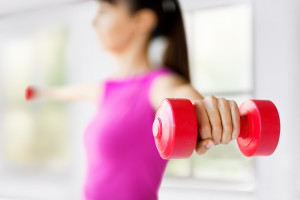 The concern for women was that if they exercised with weights they will end up looking like a bulky male body builder. However, even if a woman exercised everyday with heavy weights she would not get that bulky bodybuilder shape.
Men's bodies develop that way due to the testosterone hormone that has very low levels in women. Also male body builders have a very specific training regime and diet. Even serious female trainers with years of experience cannot build the bulky muscle you see on male bodybuilders.
Here are 5 reasons why exercise for women should include lifting weights, unusually known as weight training or resistance training.
Continue reading "The One Exercise For Women That Should Not Be Ignored"