Do Men Lose Weight Faster Than Women?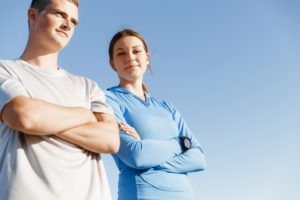 If you're a woman trying to lose weight at the same time as your partner or your male friend, you may notice that they somehow have an unfair advantage and that they're starting to lose weight faster. Men who don't even try to follow a strict, healthy diet (but exercise regularly) will also lose weight faster than women that eat only healthy food and exercise even more.
The good news for women is that you aren't doing something wrong just because you are losing weight at a much slower pace. Actually, there are several reasons why men tend to achieve significant weight loss faster.
Continue reading "Men Vs Women: Who Will Lose Weight Faster?"