What's The Best Way To Get Toned Arms?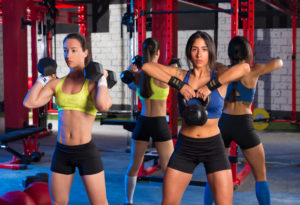 For toned arms do you go with the tried-and-true dumbbells or the new kid on the block – kettlebells? Actually, each have their own specific uses and each excel at their specific use.
Training with a kettlebell engages all different parts of the body for a complete workout and can sculpt and tone your entire body. Lifting and controlling it forces the entire body to contract as a group. This is a great option for anyone who wants a whole body workout in a very short period of time.
But for toned arms, dumbbells are better and here's why.
Continue reading "Kettlebells Vs. Dumbbells: Which Works Best for Toned Arms?"