Can Cutting Carbs Really Lead To Weight Loss?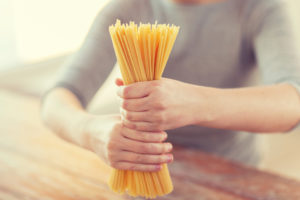 You may have heard that cutting carbs can lead to significant weight loss.  Is this another one of those health recommendations that will soon be changed?
First we were told that eating fat makes you fat. Now we know that's  incorrect. It's eating sugar makes you fat. Fats are needed as a part of a healthy diet.
We were also told you shouldn't eat more than one egg a day because of a link to cholesterol. Now we know eggs aren't linked to high cholesterol levels, so eating a couple of day won't do you any harm.
So what about cutting carbs? Let's first take a look at what happens on a typical diet.