What is The Biggest Loser Diet Plan?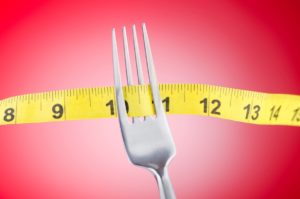 The biggest loser diet plan comes from the popular television weight-loss show. It follows a specific diet protocol that they call "The Biggest Loser's 4-3-2-1 Pyramid".
This pyramid allows a participant four servings of fruits and vegetables, three lean protein servings, two whole grain servings and one discretionary calorie allotment of 200 calories. They also want you eating 5-6 times per day.
The theory that The Biggest Loser proposes is that you will keep your hunger and blood sugar level by eating frequently. On this diet, you avoid caffeine and you are required to drink 6 – 8 glasses of water a day.
So, does it work?