Are You Eating Enough Vegetables?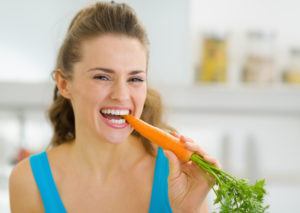 It's important that you're eating enough vegetables as they play a vital role in proper nutrition. Along with a diet rich in whole grains and fruits, veggies can deliver all of the essential vitamins, nutrients and minerals you need for excellent health.
Unfortunately, today's Standard American Diet (its acronym is 'SAD' for a reason) is lacking in healthy vegetables. This is the same basic processed and sugar-filled diet that is prevalent in most modern societies and cultures.
There wouldn't be a problem if processed and fast foods delivered nutrition. However, they are lacking in most of the natural components and compounds your body needs to function properly. If any of the following signs sound familiar to you, you probably aren't eating enough vegetables on a day-to-day basis.
Continue reading "7 Signs That You Aren't Eating Enough Vegetables"