How To Work Out Your Biceps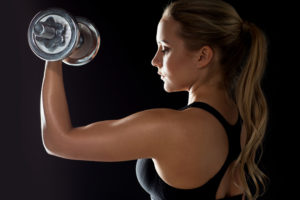 If you're a woman, you're most likely going to want to work out your biceps to give your arms tone and definition.
The benefits of toning your arms are many.  For women, it means that you can wave your arm without worrying about the bingo flap. You know, that section of your upper arm that hangs down when you raise it.
In the summer you can rock a tank top, a sun dress, or a short-sleeved shirt with confidence and pride.
While there are dozens of exercises that work out your biceps, the 4 exercises below make the biggest difference in the shortest amount of time.
Continue reading "4 Effective Exercises To Work Out Your Biceps"