Can You Lose Weight With Juices?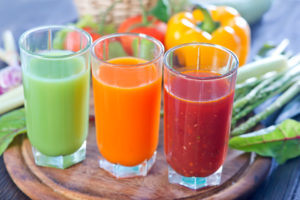 When it comes to weight loss, sipping spinach and other juices made of fruit and leafy greens can be a good thing. This is because juices are loaded with vitamins, phytochemicals, antioxidants and minerals that can help add onto the quality of your diet.
Moreover, if you engage in smart juicing, you can stay fuller for longer and as such consume fewer calories.
But is it a good idea to try and lose weight with juices? Before you decide to swap full meals for juices, there are a few things you need to know about juicing.
Continue reading "Is It A Good Idea To Lose Weight With Juices?"