What Are The Best Foods To Eat After A Workout?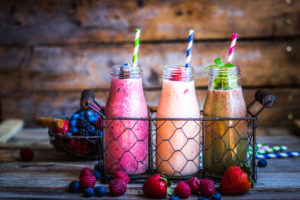 One important part of a successful exercise regimen is post-workout nutrition. The best foods to eat after a workout will quickly and efficiently restore the body's energy and nutrients.
During exercise, the body breaks down muscle protein structures and glycogen. You also lose a lot of water through sweat.
Therefore, the key to any great post workout meal-plan revolves around replenishing glycogen levels, rehydrating the body and providing essential nutrients that aid tissue repair. To help you get started, here are some suggestions for some great foods to eat after a workout. Continue reading "Top 5 Foods To Eat After A Workout"