Why Should We Eat Less Sugar and Salt?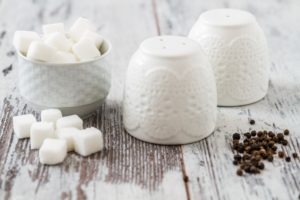 On the surface, sugar and salt seem like two innocuous minerals that improve the taste of food. In fact, when taken in moderation at the recommended levels, sugar and salt can be beneficial to maintaining a healthy body.
But sugar and salt have an insidious side that when eaten in excess, can raise havoc with your energy levels.
Continue reading "Need More Energy? Eat Less Sugar And Salt"